Shop From Your Home. Nationwide Shipping Available to your Front Door.
Learn More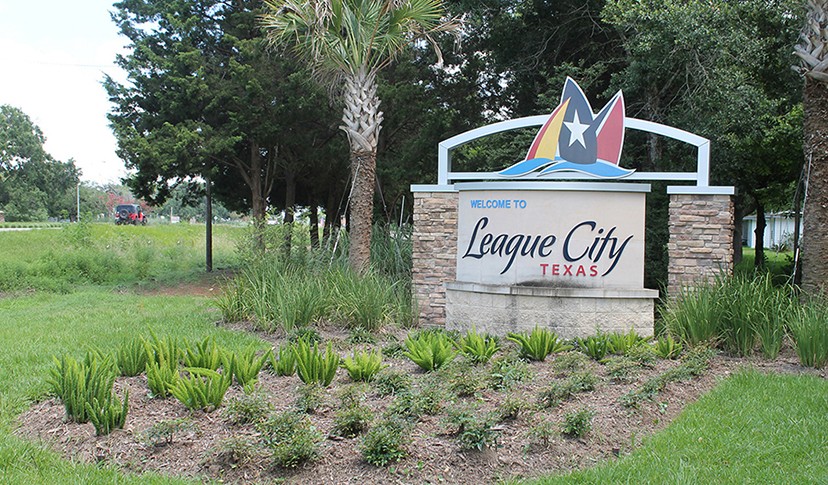 League City
Enjoy waterfront views and a thriving recreational lifestyle.
Nestled in-between downtown Houston and Galveston on the south shore of Clear Lake, right off I45, League City is a great suburb for anyone looking to live near
Houston with all the perks of a suburban way of life. It's known for its stellar recreational lifestyle. This beautiful neighborhood boasts a multitude of parks and offers well-rounded amenities. Enjoy days on the water, with easy access to Texas Gulf Coast attractions. League City is located in the country's third-largest pleasure boat moorage; plus, because its location is so nice, it's easy to zip over to other attractions in nearby vicinities like NASA's Johnson Space Center or the Galveston Island beaches.
Get Outside in League City
Whether you are taking a leisurely stroll along Main Street, where century-old homes host small businesses and eateries, running along a new trail or admiring a hardy oak, there are countless ways to take advantage of the town's often balmy weather.
League City Harvest Festival
Indulge in a day of food and festivities as local artisans display their creative work at this annual fall event. Explore the craft show, games, pumpkin carving kids' crafts, face painting and more. There's even a kid's costume contest.



Majestic Century-Old Oak Trees
This city is one of the few towns in the area that has been blessed with beautiful, large oaks. Learn more about these beauties and their locations here.
Clear Creek Paddle Trail
This trail runs for 6.5 miles between Lynn Gripon Park at Countryside to Heritage Park, perfect for canoeing or kayaking.
Here the playing fields are designed as scaled-down replicas of famous ballparks like Boston's Fenway Park and Chicago's Wrigley Field, and created to accommodate youth baseball and softball and adult slow pitch softball. There's also an indoor soccer 20,000-square-foot pavilion.



Hometown Heroes Park
This city-owned park and recreation facility offers soccer fields, a 32,255-square-foot rec facility with multipurpose rooms and two gymnasiums. Exercise classes, basketball, volleyball and tournaments are available to the public.
Chester L. Davis Sportsplex
Yet another city-owned fantastic sports facility! This spot serves as a playground for a variety of sporting activities with its soccer/lacrosse fields, sand volleyball courts, football fields, batting cages, baseball fields and even has a covered picnic pavilion.
Get Cultured
Explore Texas and the American West via art, history and science. This museum rests on a ten-acre waterfront park, in the Historic District, with shaded picnic sites, walking paths and playgrounds. The museum showcases a vintage movie theatre, complete with popcorn and refreshments.



Visit a one-room schoolhouse that shows what a typical school day from the 1890s was like! This museum offers an exhibit of buildings and artifacts from rural America. See the barn museum and ice house museum and their collection of tools from daily life in the late 1890s.
Restaurants in League City
American, BBQ, seafood, Italian, Asian, Mexican and more. League City offers a variety of delicious places to eat.
Green tomato with crab meat, shrimp and grits, gumbo, filet minion…need we say more? We understand why Main Street Bistro is ranked #1 on TripAdvisor!
This neighborhood favorite serves up all your top comfort foods like breakfast goodies, loaded baked potatoes and Texas-sized chicken fried steaks.
This is Tex Mex at its finest and the drinks are divine. Drop in this family-friendly joint for fajitas, tacos and enchiladas.