Shop From Your Home. Nationwide Shipping Available to your Front Door.
Learn More

Friendswood
A small town with a big heart.
We serve many surrounding areas including Friendswood, Texas, which is part of the Houston-The Woodlands-Sugar Land metropolitan area. The city itself is nestled in both the Galveston and Harris counties. It's no surprise why CNN's Money magazine listed Friendswood as one of 100 "Best Places to Live" in 2007 for a small town with economic opportunity, great schools, safety, interesting actives, and a solid sense of community.
Friendswood was once a Quaker Colony but underwent a transformation in the 1950s when young families began relocating to the city. The town has grown from a then population of 1,000 to a now population of over 39,000 people.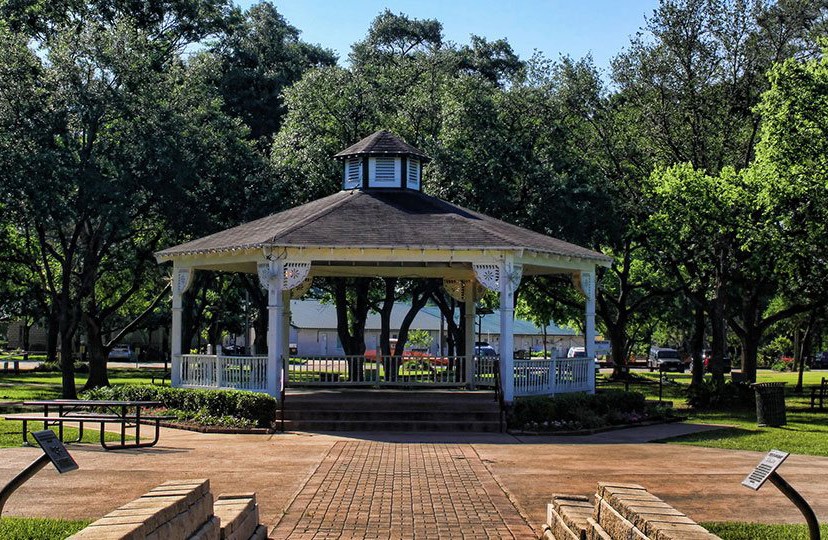 With year-round subtropical weather, outdoor activities are a natural part of recreational life. Holidays like the 4th of July have many parks booming. Stevenson Park hosts a morning parade, games, rides, food, and entertainment, while Centennial Park is the place to be in the evening for live music.
Weekend Concerts in the Park at Stevenson Park Gazebo in the summer are open to the public and family friendly. Bring your picnic blanket and basket and enjoy jazz, country, blues, or pop music. Raffle prizes are given away during intermission.
Stevenson Park
What is quite possibly the most picturesque park in the city, Stevenson Park is a favorite of many. With its large playground, sand volleyball courts, multiple tennis courts, jogging track, and gazebo, what's not to love. There's even a walking trail with a bridge that connects it to Old City Park, enhancing the space and the community.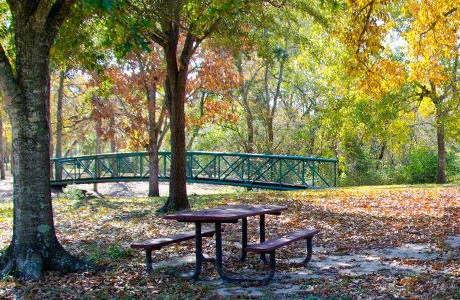 Situated south of Houston in Friendswood on 93 acres is Frankie Carter Randolph Park—a popular all-ages outdoor destination. With ball fields, a nature trail, bridge, tennis and volleyball courts, playground, and barbecue pavilion, you can see why this place is perfect for Friendswood's great weather.
1776 Park is a 12.6-acre wooded nature park that runs along Clear Creek. Enjoy biking, wildlife observation, and more. There's also the newly built Lake Friendswood Park, which boasts a 40-acre blue lake. Fishing is available with a permit and you can also kayak.
Have Your Cake and Eat It Too
From Italian to Greek to Mexican to Asian style, you can find anything you're craving in Friendswood, whether that's a quick, cheap bite or an upscale meal where lingering is preferred. Dine at Brasserie 1895 and Amici Ristorante Italiano for date night or a special occasion. Nobi Asian Grill, Ellie's, Habaneros Tex-Mex, China Han, and Pho Yen will hit the spot for when you're hankering for something out of the ordinary.
Get Cultured
Frank J. Brown Heritage Museum and Barn
Housed inside a replica of the first home built in Friendswood in 1895, the first floor recreates how many early Quaker homes looked and functioned. The second story is a museum displaying the first 50 years of the town. There's also a barn, constructed of lumber over a century old.
Glines Barber Shop
Travel back in time at this restored 1952 barbershop, located on the Brown Heritage Museum grounds. Watch as the shop illuminates as the barber tells the story of how Friendswood's first barber shop came to be.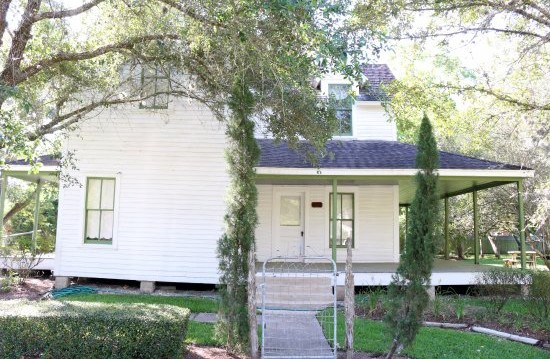 Tour the oldest remaining home in the city, completed in 1902. The Historical Society restored the home after it had fallen into disuse. The Perry House is open on Saturdays and by appointment.
Up next: Check out what's happening in Alvin.