Shop From Your Home. Nationwide Shipping Available to your Front Door.
Learn More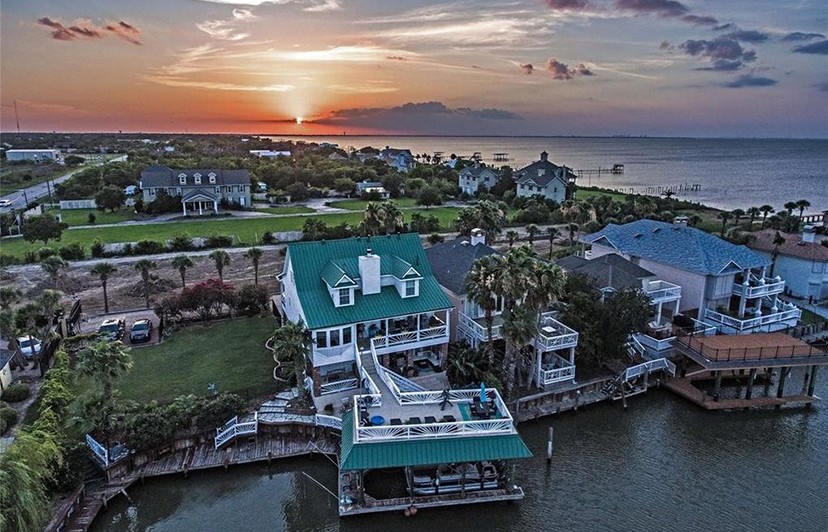 Dickinson
Discover this lakeside town that's big on wildlife, thanks to the Dickinson Bayou.
Serving as a halfway point between Houston and Galveston, Dickinson is part of the Houston-Woodlands-Sugar Land metropolis. The city runs along the Dickinson Bayou, a river that runs to the Galveston Bay. Because of the water, fishing, boating and water activities are popular ways to pass the time. The population is just over 20,0000.
Explore Dickinson
Dickinson Historic Railroad Depot
Owned by the city of Dickinson, this section is comprised of the Dickinson Railroad Depot, the League City Railroad Depot and the surrounds grounds. See vintage objects, displays, benches, artifacts and more. Stop in to browse the museum, which showcases the local history, explore the gift shop or check out the visitor center.


Featuring a quarter-mile long go-kart racetrack, an indoor arcade, and laser tag, it's easy to see why Bay Area Raceway is a family favorite entertainment center. There are three types of go-karts: regular, super, and two-seat super. There's also an arcade with all the like classics like shooters and pinball, plus new, state-of-the-art games.


Fruit 'N Such Orchard
Late spring, early summer head over to this family-owned farm to pick produce. Items offered vary on availability; look for tomatoes, peaches, blackberries and cucumbers. We recommend bringing along your own buckets with liners (also available for purchase there) and a pair of scissors or shears to cut anything not easily picked, such as flowers. Check their Facebook page for hours and more info.


Paul Hopkins Park
Romp around this 11-acre park, complete with playground area, pier, trails and more. Families go here to fish and canoe. Others love to work out on the trails and picnic. Fishing and crabbing are also popular options; you might have good luck in the bar ditches!
Dickinson Festival of Lights
Immerse yourself in the holiday spirit at this annual walk-thru (post-Thanksgiving) seasonal event at Paul Hopkins Park. (There's even complimentary admission, parking and shuttle services.)



Because of Galveston's favorable climate, you can kayak nearly year-round. Launch your kayak or canoe from two different spots. Small, shallow watercraft can travel far into the tributaries, passing through many neighborhoods.
Restaurants and Bars in Dickinson
Stop in the taproom for a brew, open 7 days a week, serving over 12 different brews on tap daily. Try their Watermelon Wheat or Blueberry Blond.
Devour all the Cajun classics plus boiled, grilled & fried fish at this family-owned establishment known for its delicious curry sauce.
A blend of Asian and American cuisine, Masa Sushi Sake combines traditional Japanese dishes with American culinary notes
Set on the waterfront and inspired by New Orleans' cuisine and cocktail scene, this white-tableclothed restaurant is a delicious, upscale dining experience.
Experience this venue and sample its wide selection of wines—red, white, dessert and fruit, as well as cider—situated in Dickinson. This location acts as an extension of its family's winery & vineyard, located in Michigan.